The French German salons are re-awakening at the Frankfurt Book Fair
France was the Guest of Honour and the motto was "Frankfort en français." Naturally Emanuel Macron met Angela Merkel on Tuesday to initiate the largest Book Fair in the world.
In the 11 gigantic halls publishers, printers, agents and the key people of the media industry gather to share their creations.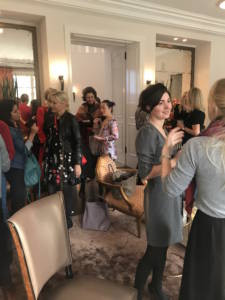 But not everything happens in the halls. Salon Histories Croisées, a distinguished French German salon invited selected ladies to discover literature and fashion. Stephanie von Wietersheim presented her new book Grand Paris.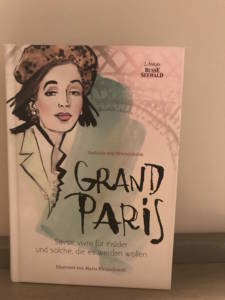 In this beautiful, humanistic and insightful book Stefanie von Wietersheim shares her experiences in Paris with a disarming honesty. We follow her into the metro, where she tries to escape the bad music of homeless people. In the Louvre she finds hidden gems with her friend before relaxing in Angelina with the obligatory chocolat chaud. Then of course, there are several faux pas that can only happen to a German in Paris! Bien sûr, Paris is the most beautiful city in the world, but is it really so desirable to live there?
After all these books I was starving! What better place to go to then the famous day bar Chinaski at the Alte Oper. Caroline Vater's trendy hang out does the best poached eggs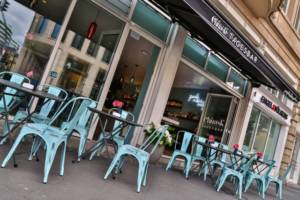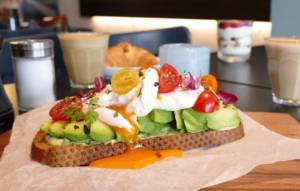 and serves breakfast, lunch, bar food and irresistible aperitifs.
It was the perfect ending to a very fruitful trip, before I took my train back to Paris.